Bitcoin Active Supply Reaches 6-Month High
Summary
Bitcoin active supply reaches 6-month high
Bitcoin halving little over 3 weeks away
As the 2020 Bitcoin halving nears, Bitcoin's active supply reaches a 6-month high. The active supply is calculated by determining the amount of circulating supply that moved between 1 and 3 months.
The last high was on April 19th, 2020 with 1,986,043 BTC moving in the last one and three months. The cryptocurrency saw a another high today as the active supply surpassed 2,000,000 BTC to 2,022,351 BTC.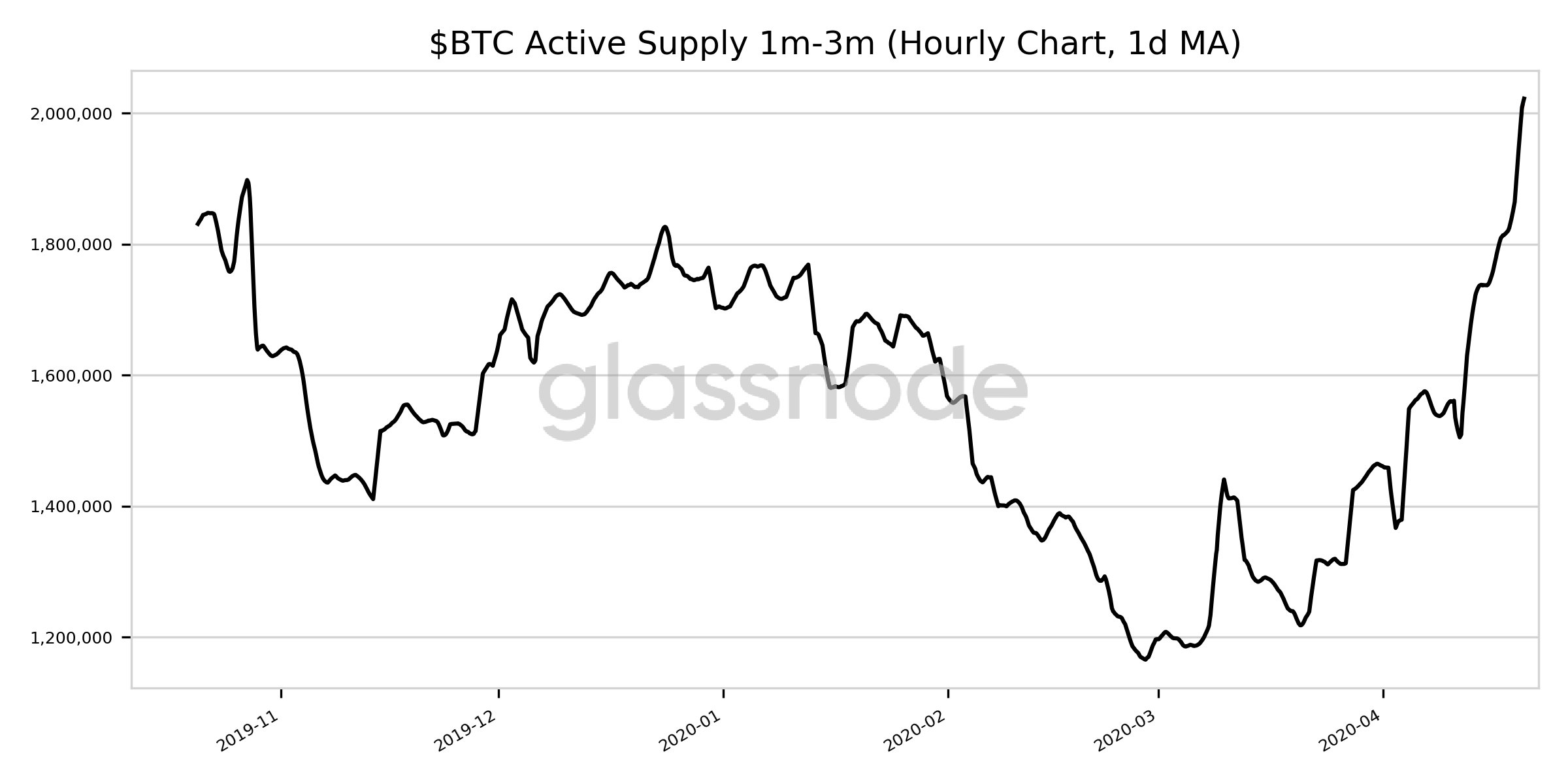 A large active supply correlates into greater usage and activity within that cryptocurrency. Bitcoin's increase in active supply is most likely attributable to the upcoming Bitcoin halving.
Furthermore, spikes in active supplies can foreshadow market accumulation. As whales accumulate large volumes of cryptocurrency from OTC traders, previously dormant addresses holding large amounts of cryptocurrency become active again.
2020 Bitcoin Halving
With the 2020 Bitcoin halving just over three weeks ago, interest has been rising at an unprecedented rate. The search term "Bitcoin Halving" recently reached an all-time high, surpassing the previous high in 2016.
Furthermore, the number of Bitcoin whales recently reached a two year high. The whale accumulation is reminiscent of 2016, the last Bitcoin halving. Moreover, the cryptocurrency space as a whole sees an influx in institutional investment in 2020.
Disclaimer: Content displayed on thecryptoassociate.com is not investment advice. Investors should do their own research before investing in digital assets or anything displayed on this site. The Crypto Associate does not recommend trading any sort of investment in cryptocurrencies and digital assets. The Crypto Associate is not responsible for any losses incurred due to the buying or selling of cryptocurrencies displayed on this site. All content is for informational purposes only. The Crypto Associate does not endorse, affiliate or represent any third-party links including advertisements. The Crypto Associate participates in affiliate marketing. Read the full disclaimer